Admin's Other Accounts:






Because he is generally considered to be a walking weapon, even his allies feel uncomfortable near him, so he doesn't have many friends. He is however very loyal, and more intelligent and diplomatic than his appearance would suggest, being an expert in the fields of both weaponry and negotiation.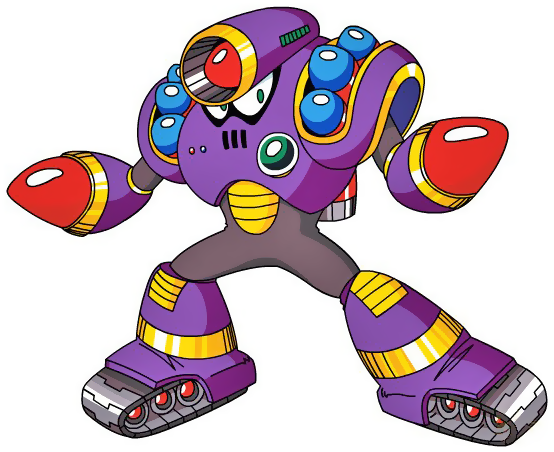 It is believed that Napalm Man's stage is actually based off Vietnam. Considering the tiger robots, the jungle setting, the punji traps, and the fact napalm was a flammable liquid used in the Vietnam War, this is most likely true.




There was a rumor that Mega Man 5 was never released in Vietnam, because the Vietnamese would have found Napalm Man offensive. Napalm bombs were a flammable weapon used by the U.S. Air Force during the Vietnam war - so devastating that the American government banned their use due to human rights.
Napalm Man dislikes metal detectors because his body is full of weapons and finding hidden weapons and dangerous devices is the purpose of metal detectors.




Although Napalm Man is purple in his official artwork, he is blue in Mega Man 5- both his mugshot and in-game sprites. In every other game he was featured in, (minus Mega Man 10) he was purple.